Serving San Diego and San Francisco, California
No Hidden Cost-- Estate Plans for $695
We know how important family is….that's why we do our best to help to protect yours
Developing an estate plan will ensure your assets go to the people you love and care about. The Smykowski Law Offices can help create the estate plan that works best for you.
Protect Your Loved Ones
Your estate plan can protect your loved ones' financial security for years to come.
Know How Your Estate Will Be Distributed
Don't let the state control your estate. Make plans for your assets today.
Avoid Probate
Prevent your loved ones from going through the tedious and time-consuming probate process.
Discuss Estate Planning In A Free Consultation
Our estate planning attorneys can take the stress out of writing your will. Make your free initial appointment today.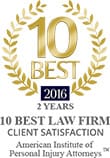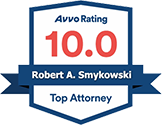 Slide 1
"Went to Mr. Smykowski to have my estate plan drafted. He did it quickly, compentently and for a very reasonable fee. It cost me $695.00 total. Also, he was very pleasant and guided me in making my decisions. I am very pleased."

Slide 2
"Exceptional customer service! Robert is a true professional and I would trust him and his staff for my Estate need!"

Slide 3
"My husband and I went to Mr. Symkowski for our will and revocable trust. He was very easy to work worth, very helpful and professional. I highly recommend him."

Take Control Of Your Estate Today
Plan for your future by creating your will and estate plan.
At Smykowski Law Offices, we know the importance of estate plans. Our lawyers have helped Californians of all ages take the future into their hands by planning their estates.
You may be wondering: Why are these documents so important?
You determine which of your assets go to which beneficiaries
You can take care of the people you love by leaving them money and assets
You can designate a power of attorney to make your health care plans
Your estate can avoid probate, which is a complex legal process
Life is short and unpredictable — it is crucial to plan your estate sooner rather than later.
Learn More About Estate Plans (858) 283-5764